Reliq Health Technologies, Inc. (OTC: RQHTF) Announces Implementation of FHIR Standard for Interoperability to Address New CMS Regulations, Hires New Chief Technology & Innovation Officer
HAMILTON, Ontario, April 28, 2021 — Reliq Health Technologies Inc. (TSXV:RHT or OTC:RQHTF or WKN:A2AJTB) ("Reliq" or the "Company"), a rapidly growing global telemedicine company that develops innovative Virtual Care solutions for the multi-billion dollar Healthcare market, today announced that it has adopted the FHIR (Fast Healthcare Interoperability Resources) standard for its iUGO Care platform to meet the needs of large-scale enterprise clients such as managed care plans and other payers, who must comply with new CMS regulations for interoperability.
"Incorporating the FHIR standard into our platform allows Reliq to offer current and prospective clients cutting edge interoperability capabilities," said Dr. Lisa Crossley, CEO of Reliq Health Technologies, Inc. "In December 2020 the US Centers for Medicare and Medicaid Services (CMS) introduced the CMS Interoperability and Prior Authorization Proposed Rule, which would require CMS-regulated payers to adopt the FHIR standard. FHIR is essentially a standardized framework for healthcare data exchange which CMS has adopted in order to improve communication between diverse healthcare information systems, and to streamline Prior Authorization processes to ensure in advance that patients are eligible (and providers will therefore be reimbursed) for any services to be provided. This proposed rule builds on the existing CMS Interoperability and Patient Access Final Rule, which will be enforced by CMS as of July 1, 2021. Under these new interoperability standards, Medicare Advantage (MA) plans, Medicaid and Children's Health Insurance Program (CHIP) managed plans, State Medicaid and Qualified Health Plans (QHP) are required to use the FHIR standard to enable seamless data exchange between providers, payers and patients. Our new patient portal leverages the FHIR standard to provide patients on the iUGO Care platform with secure, seamless access to their healthcare data in accordance with the new regulations. Implementing FHIR significantly expands the Company's total addressable market, allowing Reliq to work directly with large-scale enterprise clients such as managed care plans, private insurers and other payers as well as healthcare providers."
The Company also announced that it has hired Dave McKay in the newly created position of Chief Technology & Innovation Officer. Mr. McKay has over 30 years of experience in Software Development and brings significant expertise in healthcare technology, cybersecurity, privacy and product innovation to Reliq. His experience in developing enterprise-level solutions for the healthcare market will be invaluable to the Company as it executes on its strategy to rapidly scale its business over the remainder of 2021 and beyond. The Company would also like to announce that it has eliminated the positions of Chief Technology Officer and Chief Innovation Officer, previously held by Rob Prouse and Bassma Ghali, respectively, and wishes to thank both Mr. Prouse and Dr. Ghali for their contributions to date. Mr. McKay will assume the responsibilities previously associated with these two roles.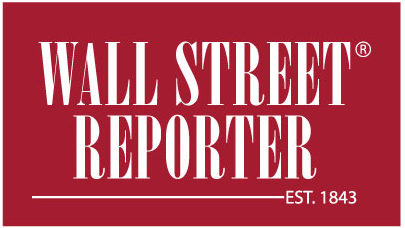 ---